"LIFE IS TOO BORING
WITHOUT A GOOD AMBIANCE"
The philosophy of our brand revolves around the fact that great furnishings create great ambiance and feel of a place, as well as the expression of a structure.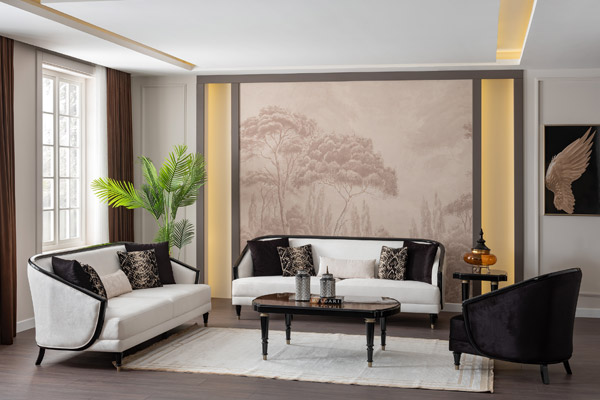 AMBIANCE offers a 'total home experience' of striking furniture, accents and accessories for all living spaces, with a wide array of collections throughout the year. We strongly believe that diversity unites and inspires us to create living spaces that are inclusive, vibrant and uniquely yours.
Established in 1995, AMBIANCE FURNITURE prides in being one of the most upmarket designer furniture destinations for the connoisseurs of the UAE in particular and the Middle East in general. Commenced as a retailing outlet of furnishing products and accessories, we have evolved over the years as a flagship showroom for many reputable ITALIAN and TURKISH furniture brands in addition to our own uniquely crafted ensemble.
AMBIANCE only carries original luxury pieces away from mass production and imitations. Each of our pieces bears its inner story, the finest European and turkish and ara craftsmanship and tradition.
Ensuring personalized attention to customers' aspirations and providing effective designs and products with a proactive approach.
Ensuring that our furnishing collections suit each customer with a focus on high quality standards, on-time deliveries and competitive prices.
Continually building our skills and knowledge to meet the growing and diverse needs of customers.
Achieving profitable growth, operational and organizational excellence without compromising from our values and business ethics.
Re-defining the standards of 'customer satisfaction' by exceeding customer expectations.
Keeping our name synonymous with quality, reliability, and innovation.
Honest
Synergistic
Customer-centric